Water For Injection Systems Regarding microbiological results, for Water For Injection, it is expected that they be essentially sterile. Since sampling frequently is performed in non-sterile areas and is not truly aseptic, occasional low level counts due to sampling errors may occur. Agency policy is that less than 10 CFU/100ml is an acceptable action limit. None of the limits for water are pass/fail limits. All limits are action limits. When action limits are exceeded the firm must investigate the cause of the problem, take action to correct the problem and assess the impact of the microbial contamination on products manufactured with the water and document the results of their investigation.
With regard to sample size, 100 - 300 mL is preferred when sampling Water for Injection systems. Sample volumes less than 100 mL are unacceptable. The real concern in WFI is endotoxins. Because WFI can pass the LAL endotoxin test and still fail the above microbial action limit, it is important to monitor WFI systems for both endotoxins and microorganisms.
Pretreatment of feedwater is recommended by most manufacturers of distillation equipment and is definitely required for RO units. The incoming feedwater quality may fluctuate during the life of the system depending upon seasonal variations and other external factors beyond the control of the pharmaceutical facility. For example, in the spring (at least in the N.E.), increases in gram negative organisms have been known. Also, new construction or fires can cause a depletion of water stores in old mains which can cause an influx of heavily contaminated water of a different flora.
A water system should be designed to operate within these anticipated extremes. Obviously, the only way to know the extremes is to periodically monitor feedwater. If the feedwater is from a municipal water system, reports from the municipality testing can be used in lieu of in-house testing.
V. STILL
Figures 3-5 represent a typical basic diagram of a WFI system. Most of the new systems now use multi-effect stills. In some of the facilities, there has been evidence of endotoxin contamination. In one system this occurred, due to malfunction of the feedwater valve and level control in the still which resulted in droplets of feedwater being carried over in the distillate.
Water For Injection Systems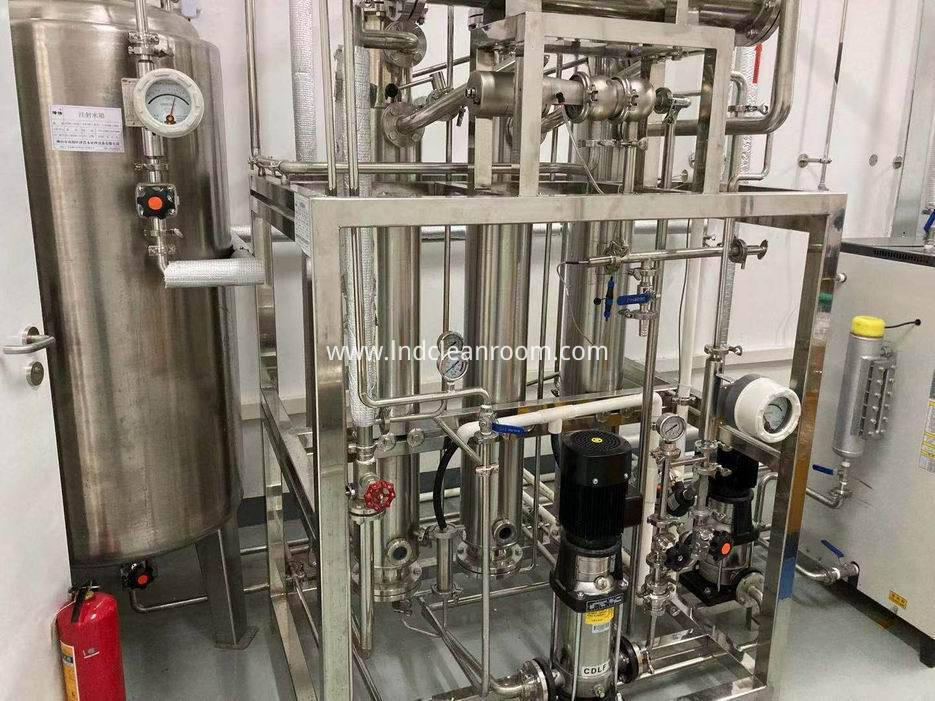 Jiangmen Leonard Industrial Machineries Co., Ltd.
Business Type:Agent , Distributor/Wholesaler , Manufacturer , Organization , Service
Product Range:Curtain Walls , Other Machine Tool Equipment , Repairs & Maintenance
Products/Service:Clean Room Design and Construction , Clean Room Sandwich Panel , Water For Injection Systems , Clean Room Construction Materials , High Purity Water System , Insdustry GMP Clean Room
Certificate:
Company Address:RM 1918, B Buliding, Wanda Plaza, Jiangmen City, Guangdong, China, Jiangmen, Guangdong, China


Previous: The best Clean Room Construction Materials in China
Next: Manufacturing of High Purity Water System in Southeast Asia