Insdustry GMP Clean Room
Recommended level:100-100,000
Medical device GMP clean workshop: refers to the clean room that meets the production requirements of class II and class III medical device according to the requirements of the regulations on the supervision and administration of medical devices and the production quality management standards of medical devices.
1) The structure part generally purifies the workshop wall.Top plate is generally made of 50mm thick sandwich color steel plate.Its characteristic is beautiful, rigidity is strong, heat preservation performance is good, easy construction. Circular arc corner, door, window frame and other general use of special purification special profile manufacturing.
2) Floor can choose epoxy floor or high - grade wear - resistant plastic floor, if have antistatic requirement, can choose antistatic type.
3) The air return pipe is made of hot transfer zinc plate and pasted with the flame retardant PF foamed plastic sheet with good purification and insulation effect.
4) The high-efficiency air supply port is generally cut and welded into static pressure box with cold-rolled plate and then sprayed plastic treatment, then inlaid and fixed high efficiency filter, beautiful and clean, punching mesh plate with baking paint aluminum plate, no rust and no dust, suitable for cleaning
Insdustry GMP Clean Room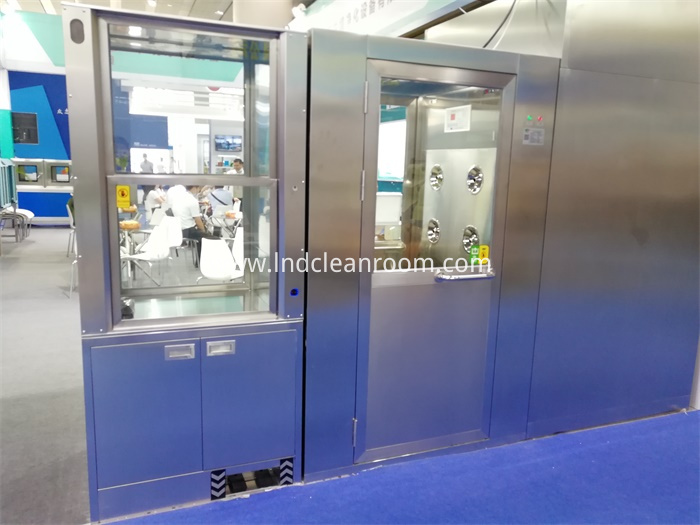 Jiangmen Leonard Industrial Machineries Co., Ltd.
Business Type:Agent , Distributor/Wholesaler , Manufacturer , Organization , Service
Product Range:Curtain Walls , Other Machine Tool Equipment , Repairs & Maintenance
Products/Service:Clean Room Design and Construction , Clean Room Sandwich Panel , Water For Injection Systems , Clean Room Construction Materials , High Purity Water System , Insdustry GMP Clean Room
Certificate:
Company Address:RM 1918, B Buliding, Wanda Plaza, Jiangmen City, Guangdong, China, Jiangmen, Guangdong, China


Previous: Pharmaceutical High Purity Water System China