China the Clean Room

Application Industries:Food, beverage, aquatic products, frozen, baked
Recommended level:10,000-300,000
I. There are many hidden dangers in food safety. In the face of excessive bacteria and other incidents in the food industry, it is necessary to carry out reform in high-standard food production enterprises. There will be no repeat of the low-invest, high-profit food industry of the past. Now should be high-standard invest, which will be recognized by consumers and make profits.
II. Food Standard GMP Clean Workshop structure: the food processing purification workshop mainly adopts the steel mix or brick structure, and according to the needs of different products, the structure design is suitable for specific food processing special requirements. The space of workshop should suit with actual production requirement, in general situation, the production workers in GMP clean workshop should have independent area (besides equipment), and this area should not be less than 1.5 square metre. The overcrowded purification workshop not only hinders the production operation, and also causes product pollution easily due to the collision between personnel and the contact between personnel's work clothes and production equipment. The top height of the workshop shall not be less than 3 meters, and the cooking room shall not be less than 5 meters. The processing area and the health facilities of the processing personnel, such as the dressing room, the wind shower room, etc., should be the conjoined structure on the building. Storage and processing areas for baked goods, baked goods and frozen foods should also be incorporated.
We have professional design team and installation team for providing complete solution for GMP workshop designing, construction and operation for different industries regarding Food & Beverage Products, Electronic Items, Photoelectricity Products, Medical Products, laboratory and Hospital Operating Room.
We are professional solution provider for GMP Clean System projects, we can represent high quality and professional standard for China GMP clean room project and related equipment. We insist principle of "win-win business" and "exceed expectation" to serve our customers.
We do most suitable customize design for each GMP clean workshop based on customer's actual requirement and different factory location and actual setting.
China the Clean Room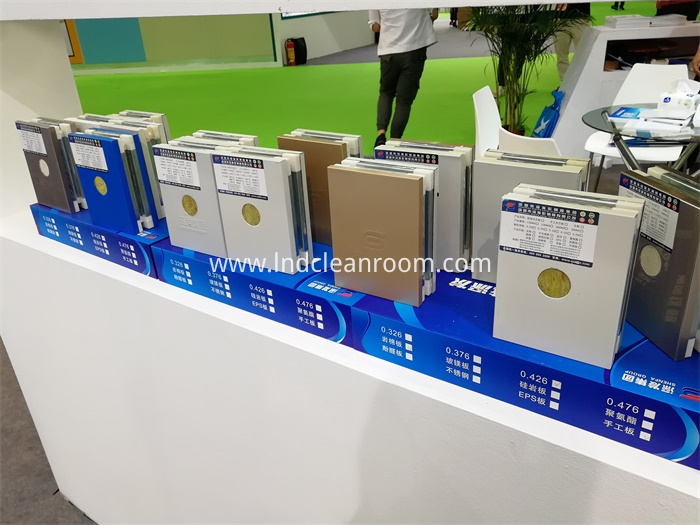 Jiangmen Leonard Industrial Machineries Co., Ltd.
Business Type:Agent , Distributor/Wholesaler , Manufacturer , Organization , Service
Product Range:Curtain Walls , Other Machine Tool Equipment , Repairs & Maintenance
Products/Service:Clean Room Design and Construction , Clean Room Sandwich Panel , Water For Injection Systems , Clean Room Construction Materials , High Purity Water System , Insdustry GMP Clean Room
Certificate:
Company Address:RM 1918, B Buliding, Wanda Plaza, Jiangmen City, Guangdong, China, Jiangmen, Guangdong, China


Previous: Manufacturing of High Purity Water System in Southeast Asia